Back in Liverpool and the first week flew by with a lot of work to catch up with, and I still have to sort out more footage from Cape Town, but here's already the opening part of Indoni's Ukwakha @ Magent Theatre – not the greatest of recordings there with limited technology but it will give you a good idea – hope you'll enjoy watching and feel free to leave a comment below 🙂
Ukwakha Opening

P.S.: I loved the way the audience expressed their emotions during the show – why can't we all just let it out like that? 😀
P.P.S.: One of my favourite stills, more to come soon: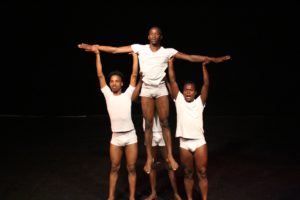 P.P.P.S.: If you missed the previous blogs about my stay in South Africa – here's a YouTube playlist with all the footage I've uploaded so far:
Artist International Development Fund 2016 – Video Footage
– or feel free to have a look through the archived blogs on the right.